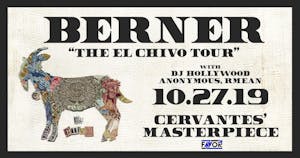 Berner
Cervantes' Masterpiece Ballroom
$25.00 - $59.95
Tickets At The Door
Berner - El Chivo Tour w/ Rmean, Anonymous, DJ Hollywood
Tickets on sale now!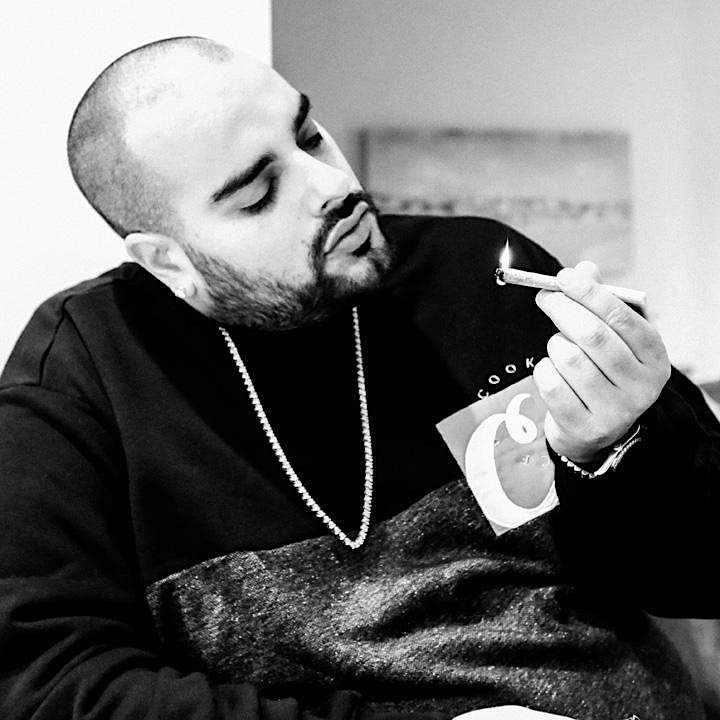 Mac Dre. Too $hort. E-40. These are some of the names that come to mind when you think of Bay area rap. Now, San Francisco native, Gilbert Milam Jr., better known in the rap game simply as, Berner, has his eye set at being the next great artist to put on for the Bay. Starting off participating in rap battles at local coffee shops and open mic nights in the San Francisco area in 2007, Berner took things to the next level by turning his passion into his career.
This story truly embodies every aspect of the phrase "grassroots." After creating his own label, Bern One Entertainment, Berner soon after released his debut album, "Track Money & Pack Money," a joint effort with fellow Bay Area rapper, Equipto. A true testament to his never-ending grind, Berner has released 10 independent albums, several of which have charted on Billboard's "Top Rap Albums" chart.
Venue Information:
Cervantes' Masterpiece Ballroom
2637 Welton St.
Denver, CO, 80205