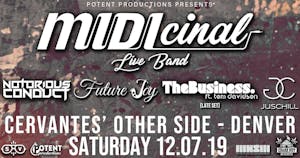 Potent Productions Presents
MIDIcinal Live Band w/ Notorious Conduct, Future Joy, TheBusiness, JusChill
Cervantes' Other Side
$12.00 - $15.00
Sales Ended
MIDIcinal Live Band w/ Notorious Conduct, Future Joy, TheBusiness. ft. Tom Davidson (Late Set), JusChill
Tickets On Sale Now!
MIDIcinal is the electro-funk, hip hop, bass and soul music producer, Scott Rhatigan. Currently based in Denver, CO, Scott is constantly exploring new boundaries of his production. Often times including a drummer or a horns player during his live sets, you will find yourself moving to a mix of classic old school boom bap with a new age bass-funk twist. MIDIcinal has quickly gained a respect and a following in Colorado, sharing the stage recently with acts such as Break Science, Late Night Radio, Russ Liquid, Chris Karns, Michal Menert, Blockhead, Thriftworks, Phutureprimitive, SuperVision and more!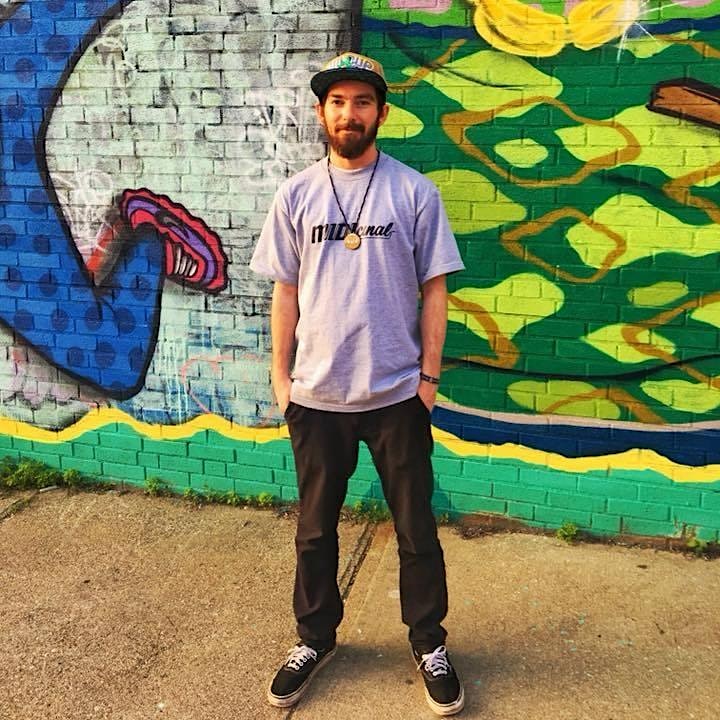 Venue Information:
Cervantes' Other Side
2637 Welton St.,
Denver, CO, 80205