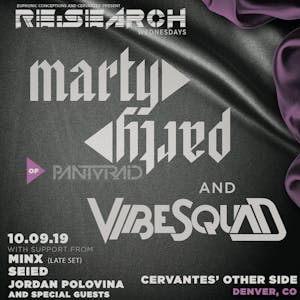 *RE:Search feat. MartyParty and VibeSquaD w/ Minx, Jordan Polovina and Special Guests
The Mile High Sound Movement
Cervantes' Other Side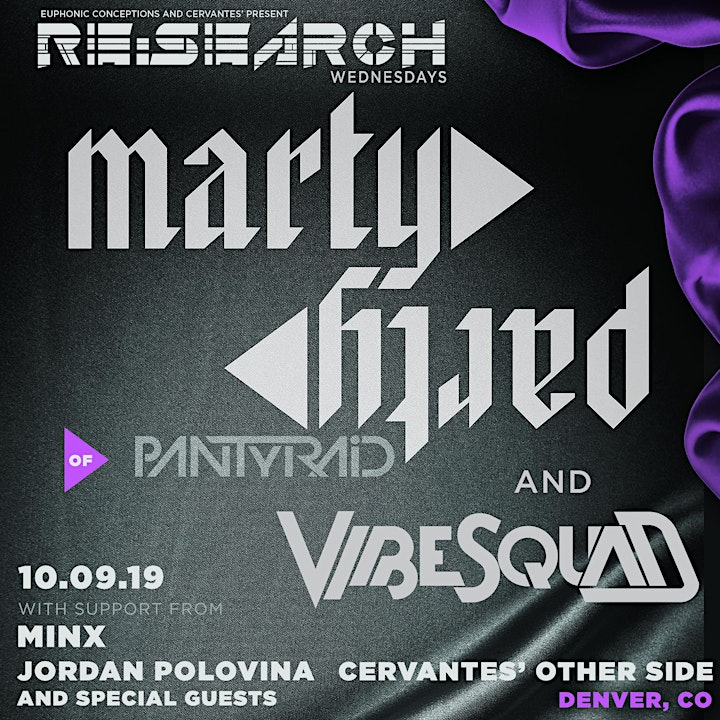 **
TICKET PRICE - ADVANCE PRICING
$5 Early Bird
$10 Advance
** All patrons under 21 will pay a $5 surcharge at the Door upon entry. **
TICKET PRICE - WALK UP PRICING
$10 Before 10pm / $20 After 10 PM
** All patrons under 21 will pay a $5 surcharge at the Door upon entry. **
**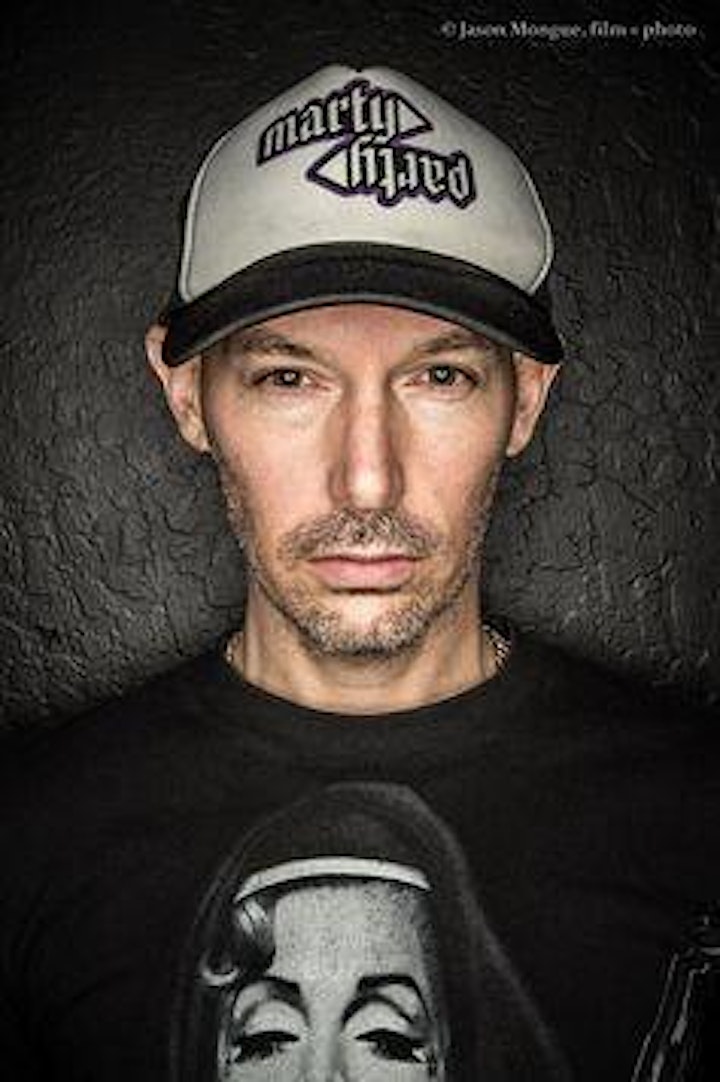 MartyParty
Composer of electronic dance music - chill vibes and dancy bangers for the club - music for commercials, music for hip hop, music for singers., but mostly music for the live set which is where you really feel the MartyParty.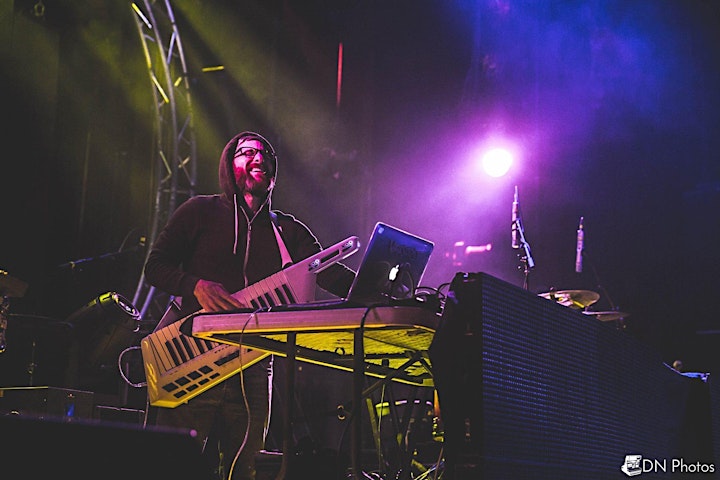 VibeSquaD
VibeSquaD, aka Aaron Holstein, is Colorado's most beloved bass music producer/performer/innovator. His trained musical background contributes to his unique take on bass music, which carries him around the country playing packed clubs coast to coast.
Since VibeSquaD's inception in 2007, he has released three full-length albums, two previous EP's, as well as remixes and singles for Interchill, Multi Music and Proboscis. The New Creatures EP is his next release, showcasing his top-notch production skills and originality over the course of six tracks. The EP is charged with the energy and positivity that has come to define VibeSquaD's signature sound and vibrant stage persona.
In addition to his deep electronic production abilities, New Creatures shows the influence Aaron's twenty-plus years of experience playing live music in various touring groups has on his sound. As a trained multi-instrumentalist with a jazz background, VibeSquaD adds melodic sensibility to these gems of bass music and truly delivers on in this six-track EP. Equipped with tweaked vocal samples, polyrhythmic textures, and trunk rattling bass, these tracks grab hold and refuse to let go. Swirling, soaring synth textures weave throughout hard-hitting drum patterns on top of crushing bass thick enough to send any dance floor into a frenzy.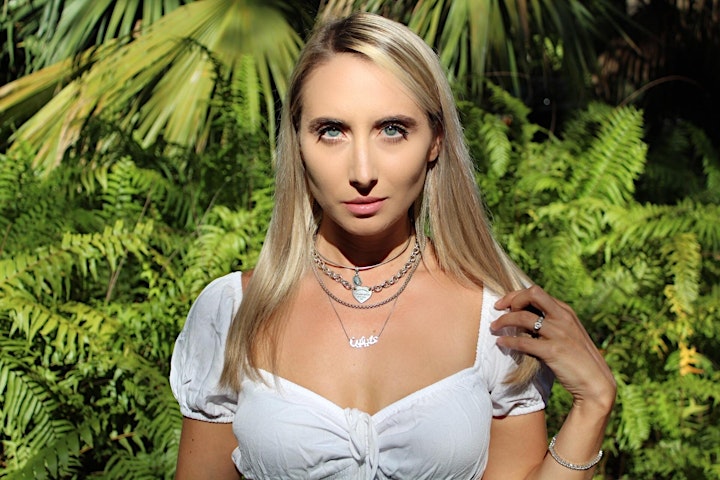 Minx
Miami based artist, dj + music manager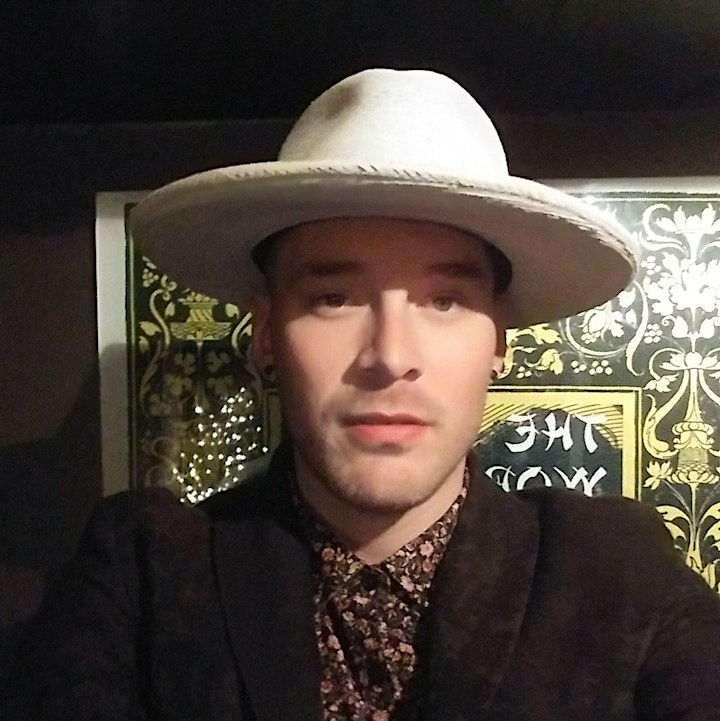 Jordan Polovina
Jordan Polovina is a cellist, producer, vocalist currently in Colorado. other bands include: Whiskey Blanket, Grim&Darling, and, Glitta Kings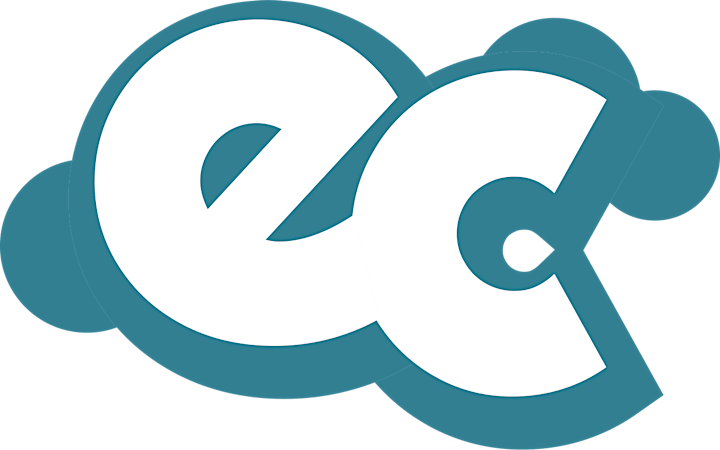 Euphonic Conceptions
Since 2006, Euphonic Conceptions has been dedicated to putting on events featuring fresh new directions in music and art. The goal is to develop, support, and sustain culture that can birth groundbreaking artists and allow them and the community they represent to flourish.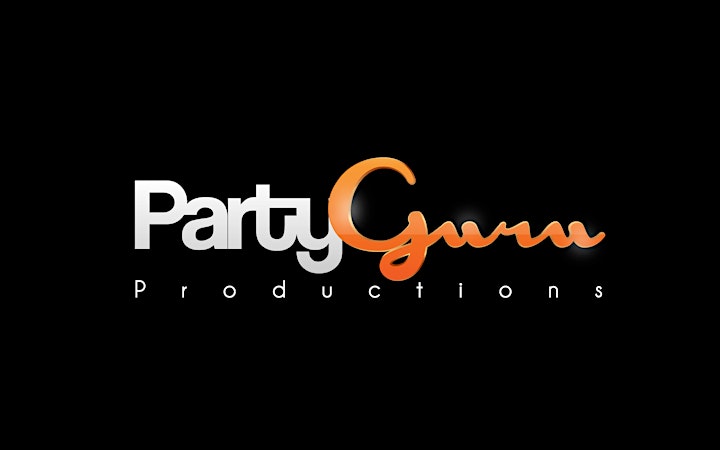 Venue Information:
Cervantes' Other Side
2637 Welton St.,
Denver, CO, 80205