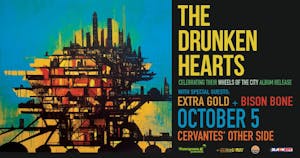 Homegrown Productions Presents
The Drunken Hearts w/ Extra Gold, Bison Bone
Cervantes' Other Side
$12.00 - $15.00
Tickets At The Door
Homegrown Productions Presents The Drunken Hearts w/ Extra Gold, Bison Bone
Tickets on sale now!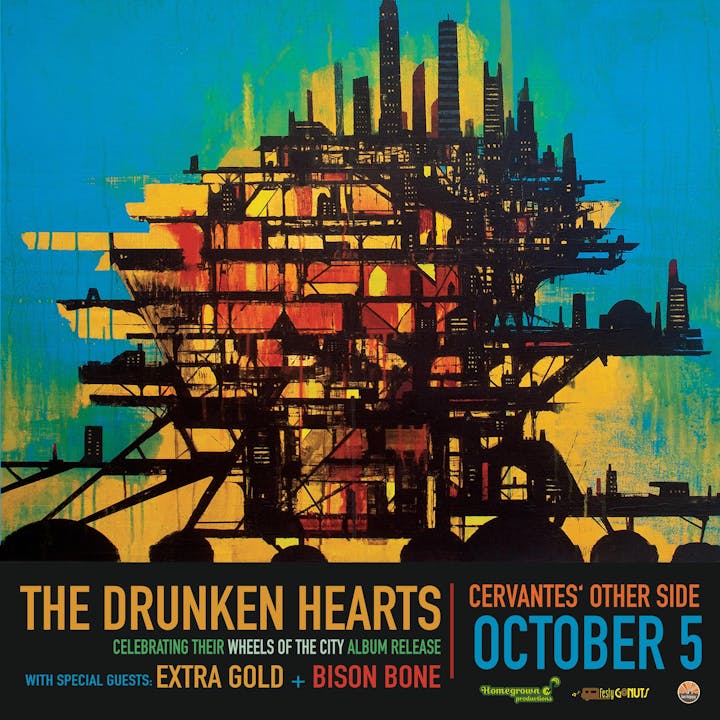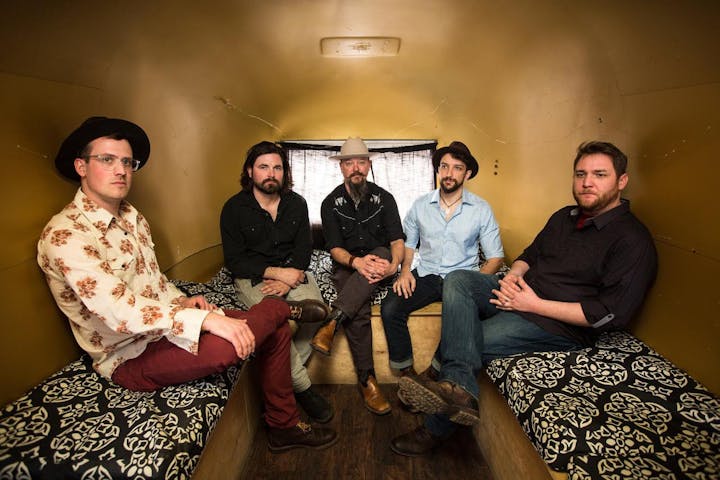 The Drunken Hearts
From their humble inception as an acoustic trio, The Drunken Hearts have evolved into an electric five-piece that is captivating audiences across the country. In those few years, the Colorado-based group has managed to make a name for itself in a state that is known for cultivating world-class music. The band fearlessly bottles a tempestuous, yet honest brand of Americana music — infusing spirited vocals with electric and acoustic instruments and crafting heartfelt songs that are resonating with crowds everywhere.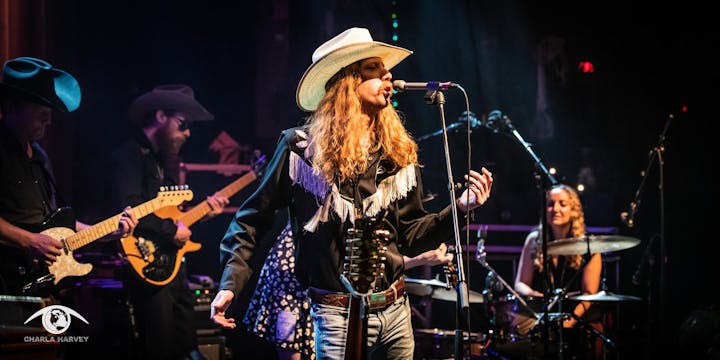 Extra Gold
​Since forming in 2017 as the house band for Denver's only monthly country music showcase, Extra Gold have crafted a country music cocktail that is equal parts Golden-Era Country Revival, Folk, and Rock & Roll. With the addition of upright bass in the rhythm section combined with pedal steel and fiddle, the band plays their cards. They waltz through tender three-part harmony ballads before inciting two-steppin', beer-slingin' dance parties that have placed them in venues with modern-day honky-tonk heroes like Whitey Morgan and Jesse Dayton, as well as future household names like Paul Cauthen and Zephaniah Ohora. With a debut EP soon to be released and a full catalog of originals on the table, the tempo continues to pick up for Extra Gold in 2018.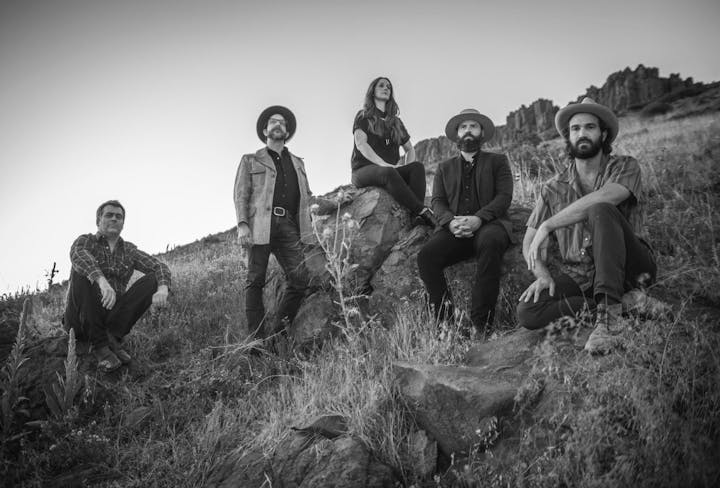 Bison Bone

"One thing Bison Bone has always done exceedingly well is not limit its songwriting and creativity to the expectations of a subgenre of music. Yes, it's coming from the world of country but also psychedelic rock but for the latter not in any obvious way. Its instincts seem inspired more by the hybrid country, punk and psych of the likes of The Flesheaters, Green On Red and Uncle Tupelo than much of the Americana that has come along since where it has not been too predictably bathing in the musical DNA of early 1970s Laurel Canyon. Bison Bone's music sounds like there is some real grit and real life experience behind it and paying of dues and not trying to mimic a beloved and trendy style of music. Take Up The Trouble is urban honky tonk with the relatable storytelling intact but with a flair for wordplay and thoughtful commentary. What really makes these songs is the little details that bring the song together like the minimal guitar solo in the middle of "Hey Bartender" and the drone at the beginning of "Late December" to suggest memories of coming out of the haze of a memorable dream or of the heatwaves on the late afternoon road following a long day of driving and having a moment of reflection on what it's all been about."

Venue Information:
Cervantes' Other Side
2637 Welton St.,
Denver, CO, 80205