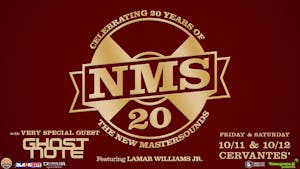 The New Mastersounds
Ghost-Note
Cervantes' Masterpiece Ballroom
$25.00
Tickets At The Door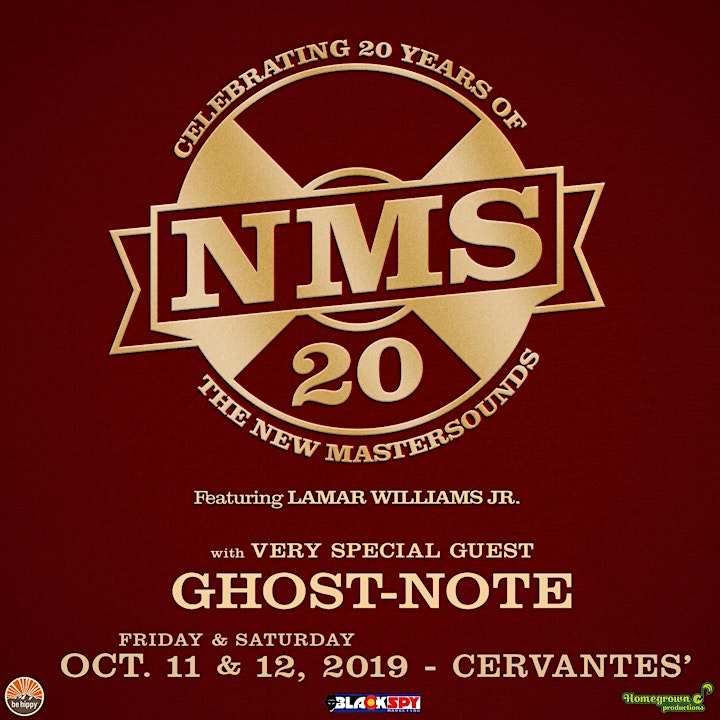 The New Mastersounds' 20 for 20 Photo Exhibit - 20 Photographs to Celebrate 20 Years of The New Mastersounds
Come view a retrospective of the last two decades as told through pictures. Doors will open at 8 pm on Friday and 7 PM on Saturday. Come early, enjoy an NMS20 Hoppy Pilsner (made in collaboration with Diebolt Brewing Company) and take in the artwork.
*** NMS20 Hoppy Pilsner will be offered at a discount on Friday and Saturday until 9 PM! ***
Framed, Signed, Original Photos from Michael Weintrob, Dave Vann, Josh Timmermans, Jim Mimna and Jason Melino will be auctioned to benefit The Payback 501c3.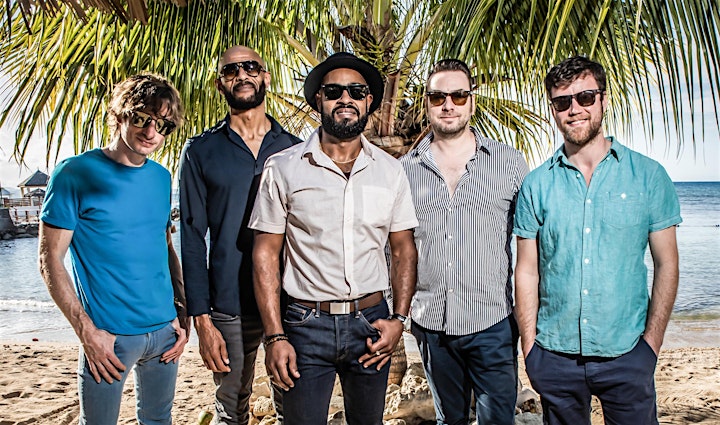 The New Mastersounds
In the late 1990's, guitarist and producer Eddie Roberts was running a club night in Leeds called "The Cooker." When The Cooker moved into a new venue with a second floor in 1999, there was space and the opportunity to put a live band together to complement the DJ sets. Simon Allen and Eddie had played together in 1997 as The Mastersounds, though with a different bassist and no organ. Through friends and the intimate nature of the Leeds music scene, Pete Shand and Bob Birch were added on bass and Hammond respectively, and The New Mastersounds were born. Though it was raw, and more of a boogaloo sound at first, it was powerful from the start. Their first rehearsal was hot enough for Blow it Hard Records to release on two limited-edition 7" singles in 2000.
Fast-forward 15 years and the recorded catalogue boasts 24 more 7" singles, 9 studio albums, 2 live albums, 1 remix album and 3 compilation albums, released variously in UK, USA and Japan, where they continue to tour extensively. Joe Tatton, another veteran of the Leeds scene, joined back in 2007, replacing Bob Birch on organ and piano.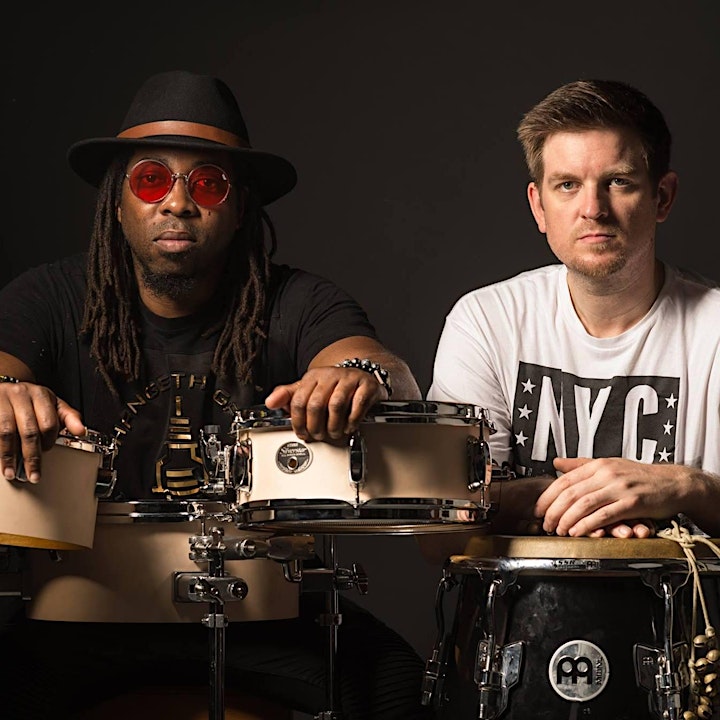 Ghost-Note

Headed by Snarky Puppy's multi-Grammy–winning percussion duo of Robert "Sput" Searight and Nate Werth, Ghost-Note is an explosion of sound. With an expansive roster of next-level musicians—representing members of Prince, Snoop Dogg, Erykah Badu, Herbie Hancock, Kendrick Lamar, Marcus Miller, Toto, Justin Timberlake, and more—the band is pushing funk music into the future, building on the uplifting, pioneering foundations laid out by the likes of James Brown and Sly & The Family Stone and infusing their fresh take with tastes of afrobeat, hip-hop, psychedelia, world folklore, and more.

Venue Information:
Cervantes' Masterpiece Ballroom
2637 Welton Street
Denver, CO, 80205